Meet Our Dental Team – Lorain, OH
Professionals That Share a Passion for Helping Others
Although patients often say they are "going to the dentist," we know that providing world-class treatment wouldn't be possible without our phenomenal team. Many of our team members have well over a decade of experience. However, what really unites them is a shared passion for helping others. If you'd like to learn a bit more about the friendly faces you'll meet at our two offices in Middleburg Heights and Lorain, read on!
Larita, General Manager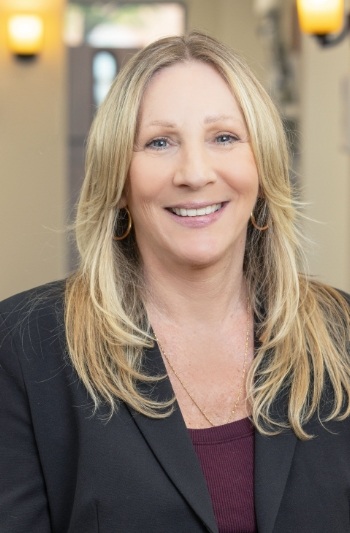 Larita has over three decades of dental experience. In the past, she has worked as an orthodontic assistant, a treatment coordinator, a records technician, a lab technician, and a receptionist. She is licensed in radiology and has experience in insurance filing and office management. She wants all of our patients to know that they're in good hands at our practice!
Larita is married with two sons. She is grateful to have so many childhood friends that treat her and her children as part of their own families. In her spare time, she goes shopping, practices yoga, and attends a book club.
Tacy, Office Manager at Lorain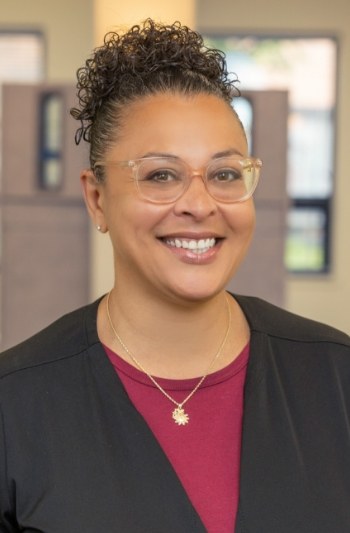 Tacy has been in the dental field for more than 25 years. She learned everything on the job, and over the course of her career, she has expanded her knowledge by attending a variety of relevant seminars. She loves the opportunity to be part of the Parkway Endodontics team/family and is happy when she has the chance to help patients smile or laugh during their visits!
Tacy has an amazing son named Dante. She comes from a large family, being the oldest child of four; she has many nieces and nephews who are currently married and have children of their own. Her passions include music, vegan baking, fishing, camping, and hiking.
Mary, Executive Scheduling Coordinator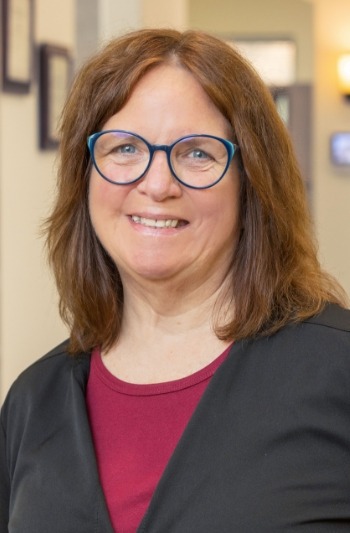 Mary has been at Parkway Endodontics for more than 17 years and was trained on the job. She's always happy helping patients who are in need of scheduling their root canal therapy or have questions about the logistics of their treatment.
Outside of work, Mary likes to go to her grandchildren's sporting events, and she always enjoys a little bit of traveling here and there.
Angelina, Clinical Assistant/Scheduling Coordinator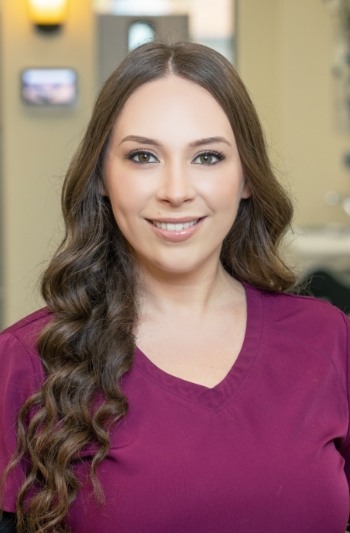 Angelina previously worked as a medical assistant at a family practice for six years. Eventually, she made the switch to the dental field. She is licensed in radiology and was trained on the job by Dr. Vaziri and Dr. James. She considers herself lucky to have been able to get that kind of real-world experience. She sees her job as a way to create a positive and fun environment for patients to enhance their experience at our practice.
Angelina has a daughter named Isabella, who she enjoys spending time with by going to the park, playing video games, and playing with dolls. In her spare time, she likes to go hiking, read, listen to music, and skateboard.
Gisell, Clinical Assistant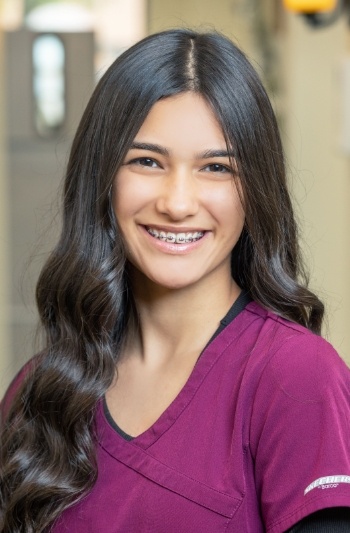 Gisell received her dental education at the Polaris Career Center, which she attended during her junior and senior years of high school. She graduated as a registered dental assistant as well as a licensed dental assistant radiographer. Part of what she loves about her job is the opportunity to meet new patients every day while getting to work alongside dedicated team members.
Gisell loves her family, including her parents, her older sister, her nephew, and her energetic golden retriever. When she's not at our practice helping patients, she likes to travel, volunteer, play volleyball and other outdoor sports.
Jennifer, Clinical Assistant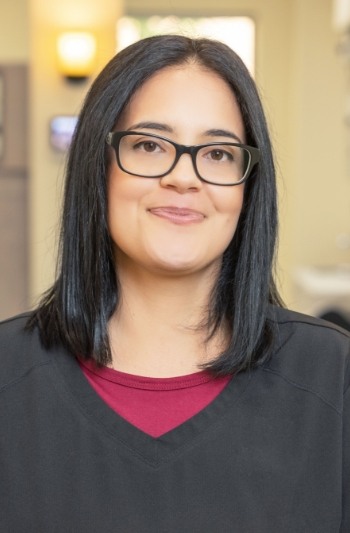 Jennifer is attending Cuyahoga Community College for dental hygiene. She is a licensed dental radiographer. Jennifer admires Dr. Vaziri's patient and warm attitude, which goes a long way toward making Parkway Endodontics a calm working environment.
Jennifer comes from a close-knit family of eight. She really enjoys being out in nature and taking photos outdoors. She also likes to read and spend time with her loved ones.
Melanie, Clinical Assistant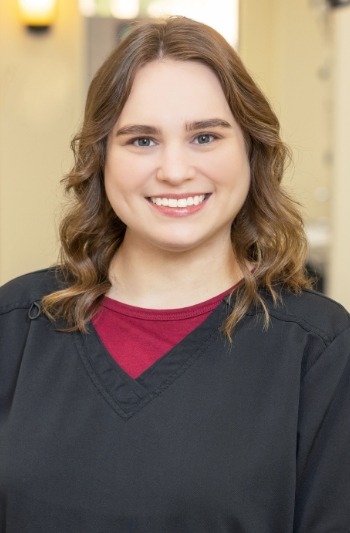 Melanie knew she wanted to enter the dental field ever since she was young. She completed the Normandy High School Dental Assisting Program and is currently a Certified Dental Assistant. Melanie is a licensed dental radiographer.Her background includes over a decade of experience in endodontics. She appreciates that her job allows her to build relationships with many different patients.
Melanie has two amazing parents as well as an older sister and brother. She also has two cats that she really, really loves! One of her hobbies is sewing historical costumes, and she spends a lot of time reading.