Advanced Dental Technology – Lorain, OH
Because You Deserve the Best
Thankfully, the latest dental technology (combined with the experience and training of our talented endodontists) makes the process of saving and restoring your teeth virtually painless. We'd be more than happy to walk you through the treatment process, including the technology we will use, but you're also welcome to learn more right here!
Cone Beam Computed Tomography (CBCT/3D Scan)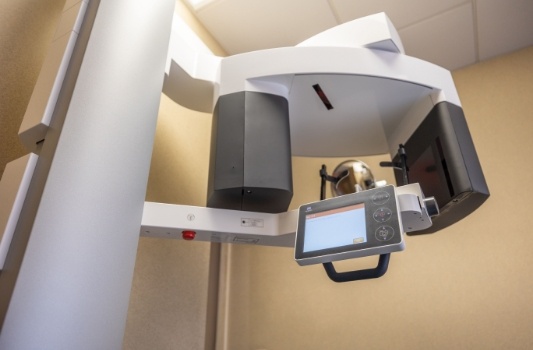 In short, a CBCT scanner creates a 3D image of your teeth that provides an exceptional level of detail. As a result, we can accurately pinpoint which tooth/teeth are affected, and create a treatment plan that preserves as much of your natural tooth structure as possible. These scans are both quick and painless as well, adding to the ease and comfort of the whole process. While a CBCT machine resembles a panorex machine, a CBCT image is much more involved than a panorex.
High-Powered Microscopes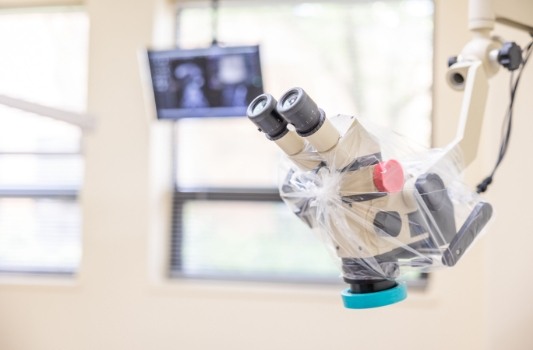 Not all teeth are created equal and root canal anatomy can be complex. Having a microscope can be significantly advantageous in identifying all root canal spaces.and to clean such spaces thoroughly.In addition to providing us with visual enhancements of even the most minor structures of the tooth, it ensures we can remove undetected bacteria and provide you with the best treatment possible.